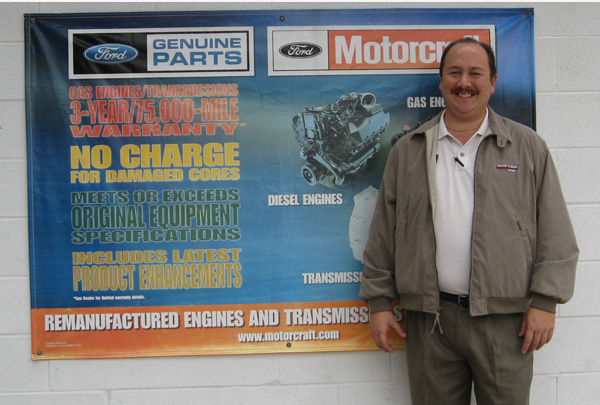 Donald Alyea - Service Manager
Years in Auto Business - 5 Years

Dealership Has Used Williams Distributing Since: 2004

Products Used - Wheel Weights, Tire Repair Products

How Do You See the Car Business Changing?
I see more and more electronics coming in the future of the automotive industry. With advancement in technologies, technicians need to be more technically minded and fully trained in proper diagnostics. For competitive reasons, manufacturers will offer longer warranties and a reduction in the brands that they offer.

Why Should Your Customers Come to Planet Ford?
We are more focused on the customers needs and our technicians are trained and certified to service your automobile. We provide an exceptional experience unlike other repair facilities.

What do you like about the products and / or service Williams Distributing - WD Shop Supply provides you?
They have our confidence and provide great customer service. They offer a wide range of products we use everyday. They keep us updated on the latest in technology and offer us products and ideas to we can use. Williams provides us with convenience and a variety of products at a competitive price, giving us real value.